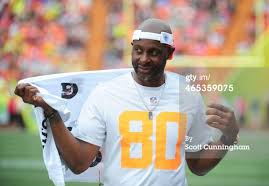 Honolulu, HI
Breaking news it has been declared that Team Rice will be the newest addition to the NFL. After beating Team Sanders on a clutch 2 point conversion. Goodell has decided it would be best to add Team Rice to the NFL.
"I feel the probowl was such a success why not add this to the everyday NFL. How this will work is the probowl winner joins the NFL each season. The defending pro bowl champs will play in the next probowl vs the new voted in team. The probowl team is not allowed to draft or run FA once in the NFL. So over time they'll decline and get knocked out by a new probowl champ in a following probowl. Probowl team players will be paid triple of their old contracts or franchise tag pay. What ever is bigger. That will make the probowl far more intense. After each probowl is played the probowl team will get to play in the NFC Best with the other great teams there. Once a former probowl winner loses the players will be returned to their old teams if the team opts to retain them for remainder of contract. "
There are a lot of mixed feelings when it comes to players, coaches and fans in the NFL. Will this kill the NFL? Shall this be the next great thing? Only time may tell.
Here are some player quotes below.
"Oh man, I am so stoked on my raise. While I still get Brees throwing my way." – Graham
"This is dumb, just stupid, I hate this" – Cutler
"Well I loved NWO and all but man my deal being tripped? This is crazy." – Brees
"Whoot I am finally on a team that can win." – Gordan
"Ugh, I am so mad. If I knew about this I actually would of tried. Team Sanders would of been beast." – Dez Bryant
"Some way somehow, I always find a way to become a backup." – Alex Smith
"I have been told I have to coach the probowl team but triple pay and all my years guaranteed at normal pay if we get knocked out. I am ready for Hawaii." – Ron Rivera